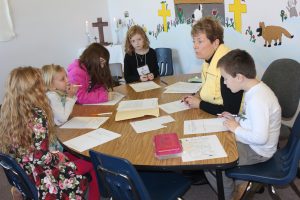 Sunday school: The children attend the 10:30 service with their families through communion then leave with their teacher for an approximate 30-minute class that includes prayer, conversation and study of Holy Scripture. The kids then rejoin their families and the entire congregation during coffee hour. Children at St. Michael's are also encouraged to serve in our Sunday service (as ushers, lectors, and acolytes).

We welcome children of all faiths to participate in this program. Lessons and activities are designed to bring the Scripture to life for the kids in the program.
Fall 2019: Living in the Spirit
The church school team have some new plans for 2019-2020: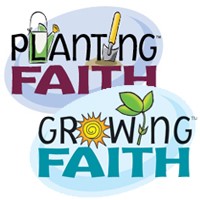 the 1st Sunday of each month will be "Family Day" (children stay with their family for the entire service of Holy Communion and participate in the end of the liturgy by praying a blessing and sending us with a dismissal)
There will be a children's pageant during our Christmas Eve service
A "Children's Eucharist" (in which the kids preside and preach) will occur on December 29.
Finally, the kids will be invited to a mid-week class with Priest Nikki for deepening their faith formation and for holy play.