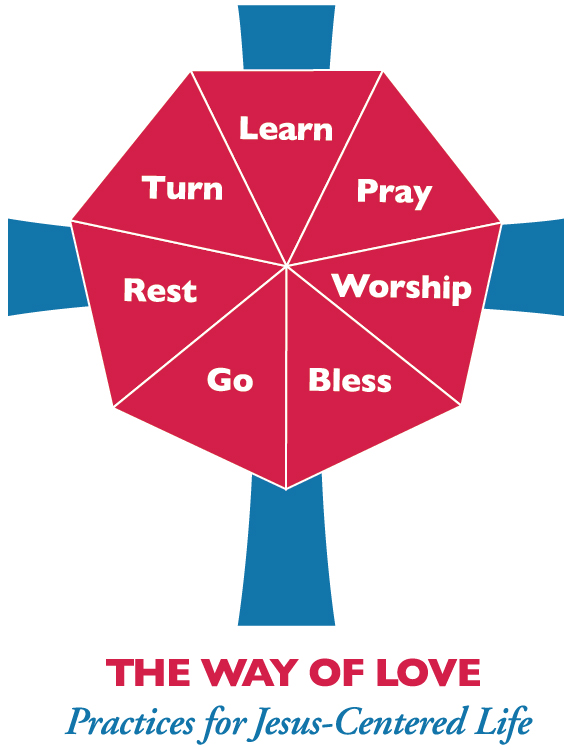 Travelling the Way of Love
We are continuing our study on the Way of Love, a video series discussing "Learn, Go, Pray, Turn, Worship, Rest and Bless".
The discussions will be rich and fruitful as we reflect on an intentional commitment to a set of practices.
Let us focus our hearts to be open to receive the gifts that Jesus brings.
"By entering into reflection, discernment and commitment around the practices of Turn – Learn – Pray – Worship – Bless – Go – Rest, I pray we will grow as communities following the loving, liberating, life-giving way of Jesus. His way has the power to change each of our lives and to change this world." — Bishop Michael Curry
We meet on Wednesdays from 6pm – 7:30pm with a light supper, our study, and finishing the evening with a short worship service.