St. Michael's Parish Life team focuses on people and fun.  At the heart of our church, we have a community of people with big hearts and a hunger to gather.  We  offer several fun and exciting activities throughout the year!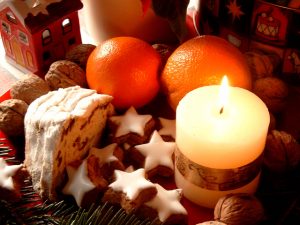 COOKIES, COOKIES, COOKIES!
The Parish Life team and the children of St. Michael's will pair up to decorate Christmas cookies in December.  The cookies will be included in the Christmas baskets for 12 families.
The children will be decorating the cookies during Coffee Hour in the Emrich Room on Sunday, December 16.  We can always use extra hands to help manage the messiness!  Please let Janice Jean know if you can help supervise!
Join the Parish Life team and the people of St. Michael's in one or all of our exciting gathering opportunities!