Community Garden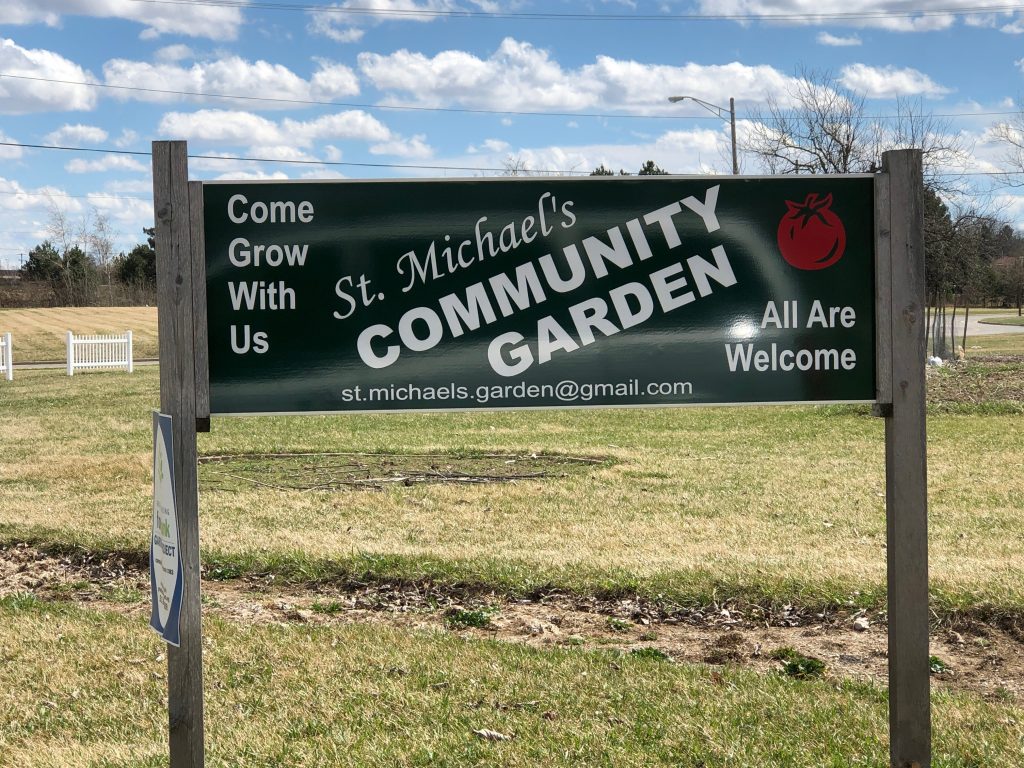 During the growing season, more than 20 local gardeners plant and tend to their plots through the community garden project.  In 2017, we were excited to provide large plots for six refugee families from Nepal. In addition, one plot was  designated a "distribution garden" and was tended by parishioners.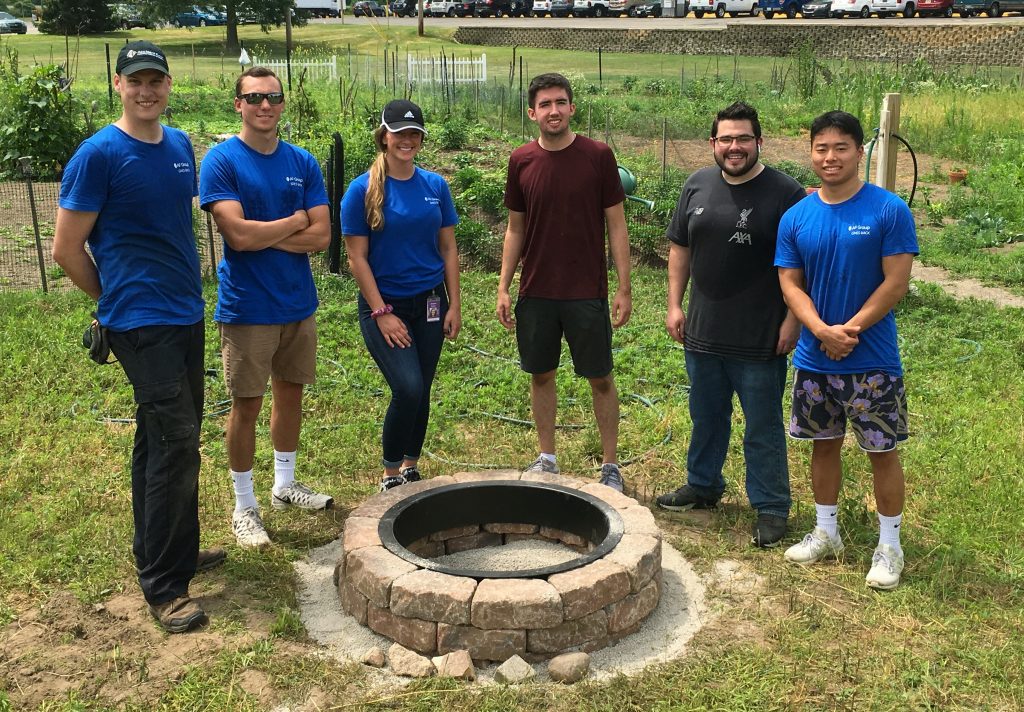 In 2019, we had many volunteers come to help spread mulch, tend weeds, till, and even a local Girl Scout troop helped plant potatoes.
Our big summer project in the garden was the construction of a firepit and benches with the help of volunteers from AF  Group.
WE HAVE PLOTS AVAILABLE FOR NEXT YEAR!
If you're interested in gardening with us we have 10×10 plots available. Contact Nikki at rector.archangel@gmail.com
Holiday Baskets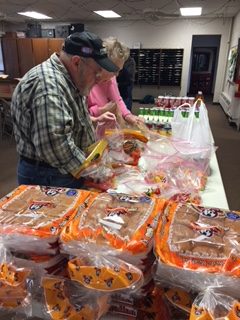 Each year, St. Michael's provides food baskets at Easter, Thanksgiving and Christmas to numerous families through a coordinated effort with Christian Services. Parishioners contribute food, shop for turkey and ham, organize, and help distribute boxes and bags of food.
In 2018 we delivered 36 baskets over three holidays.